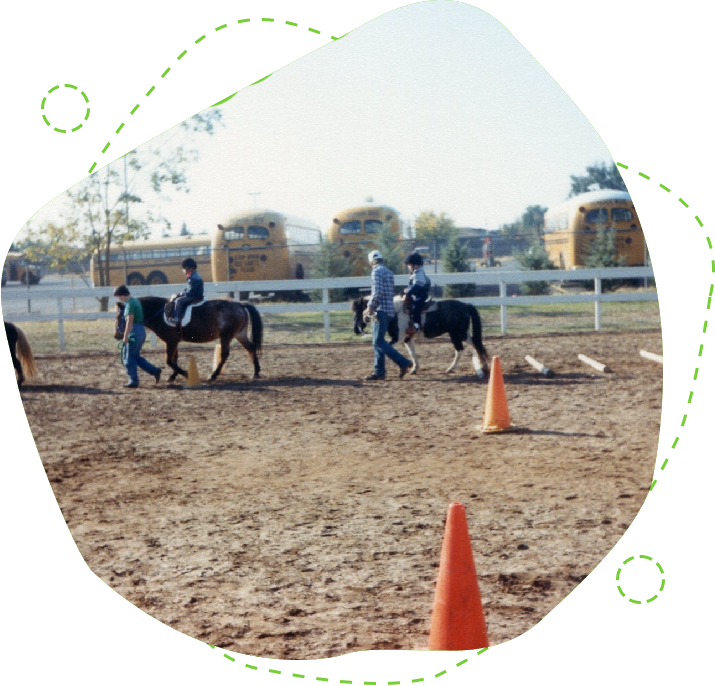 Learn All About the
History of Project R.I.D.E., Inc.
Founded in 1979 by Chris McParland, an Adaptive Physical Education Teacher at Jessie Baker School, and countless dedicated community members, this program has come from humble beginnings with just a few students. Some borrowed horses and portable fencing. Now, we have grown to serve over 600 students spread across a 10-county area. With a fully enclosed 32,000 square foot arena, an outdoor 6000 square foot arena, a horse herd of 16, an RDA Simulator horse, and an outdoor interactive sensory trail, we have come a long way!
Project R.I.D.E. Inc. offers therapeutic recreational horseback riding instruction to over 600 riders with disabilities and special needs. Our goal is to improve physical, emotional, and social functioning through participation in a highly structured and safe program. Riders' interaction with carefully selected and trained horses improves their balance, posture, flexibility, sensory awareness, and endurance, in addition to increasing confidence, self-esteem, self-discipline, motivation, attention span, and integration with non-disabled peers.
Our program certainly has therapeutic benefits, but it is recreational in nature and is meant to be a fun activity that aligns with the goals of other therapeutic interventions.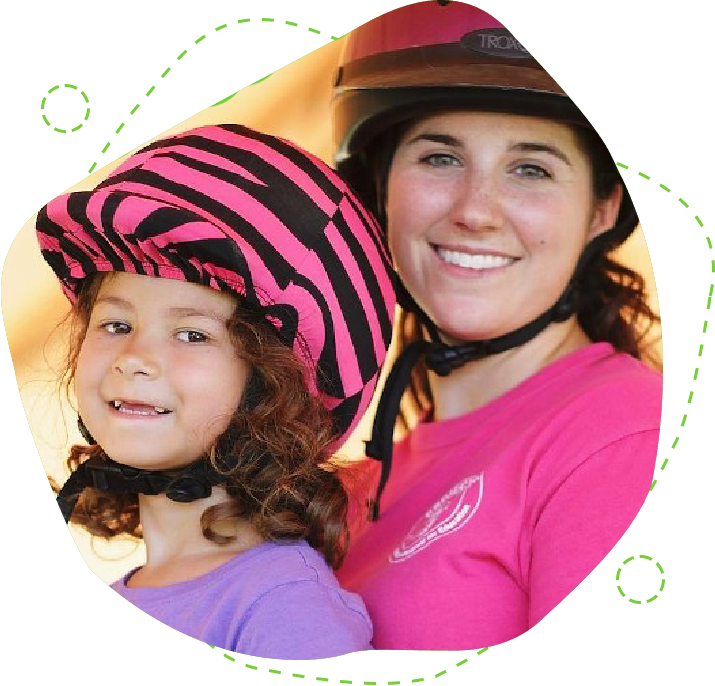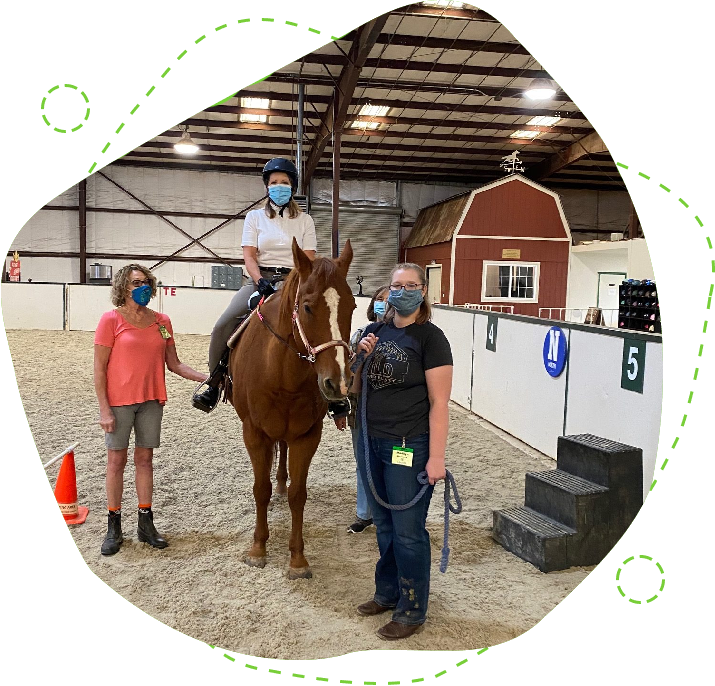 There is magic that occurs between horse and rider, forming a very strong bond. For people with mobility challenges, horseback riding gently and rhythmically moves their bodies in a manner similar to a human walking gait. Riders with learning or cognitive delays are motivated by the interaction with their horses to concentrate more and develop patience and discipline. People with psychological, physical, or emotional challenges have the special opportunity to form unconditional, meaningful relationships with the volunteers, their peers, and the horses.
In addition to riding, we offer unmounted programs, including our classroom lessons and simulated horseback riding lessons. Please contact us to inquire about any of our equine-assisted programs at (916) 685-7433.
Contact Us
About Project R.I.D.E., Inc.
We are a 501(c)3 nonprofit organization with tax ID number 94-2778565. We have been in operation for more than 40 years, proudly supporting kids and adults across the Greater Sacramento Area.
The organization was established by countless dedicated community members including Chris McParland. Chris is an adaptive physical education teacher at Jessie Baker School and is committed to impacting the lives of those with special needs.
Our group began with just a few students, some borrowed horses, and portable fencing. Today, we have proudly grown to serve over several hundred students across a 10-county area. Our organization now sits on a property that has the following:
Fully Enclosed 32,000-Square-Foot Arena
Outdoor 6,000-Square-Foot Arena
A Horse Herd Of 16
Riding for Disabled (RDA) Simulator Horse
Outdoor Interactive Sensory Trail
Project R.I.D.E. Inc. is proud to be a premier accredited center of the Professional Association of Therapeutic Horsemanship International (PATH International). We also offer the services of riding instructors who are PATH-certified.
As holders of the premier level of accreditation, we adhere to the absolute highest standards of safety and professionalism.
For all of your questions and feedback on our services, reach out to our friendly staff here in Elk Grove, California.