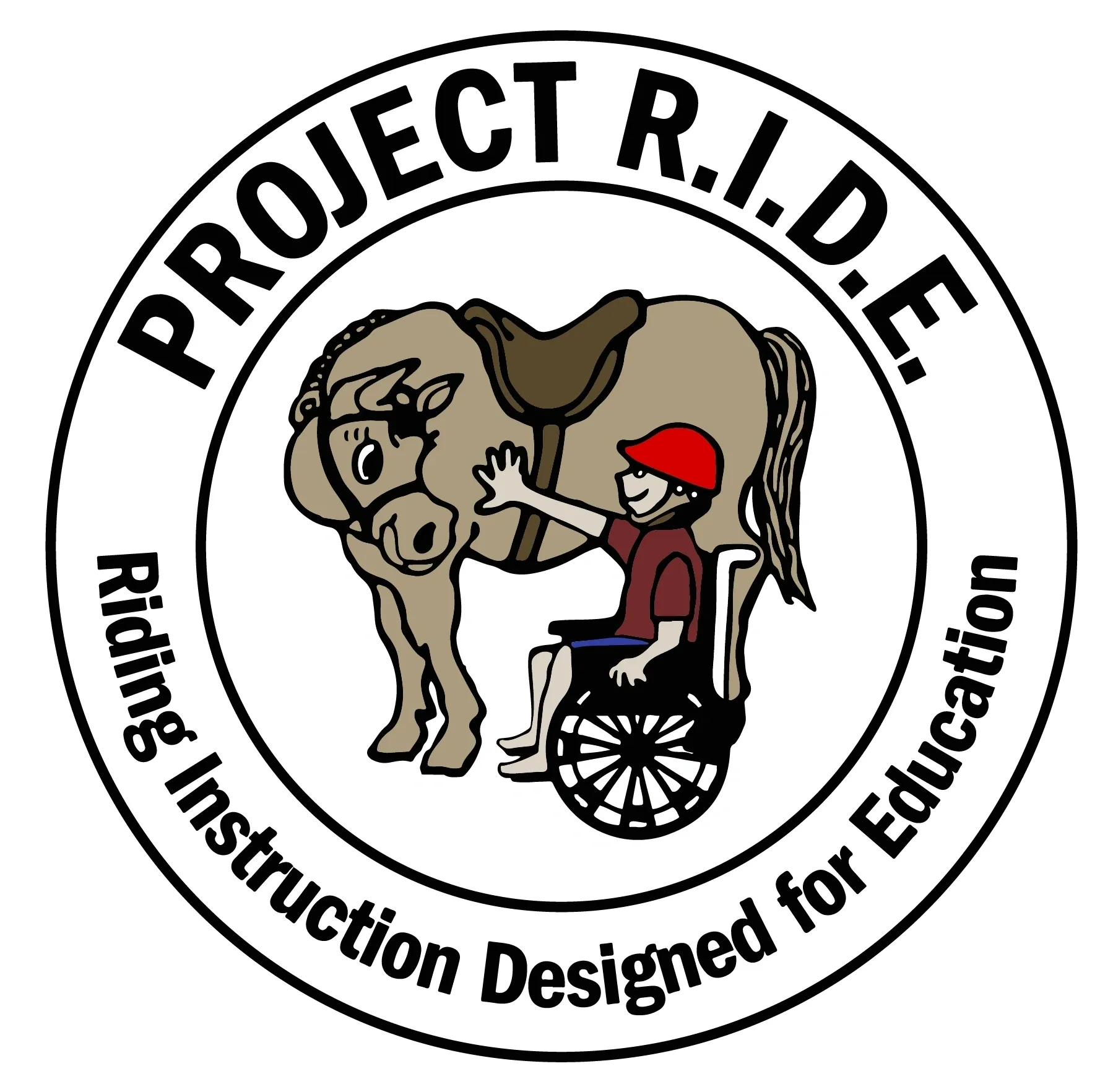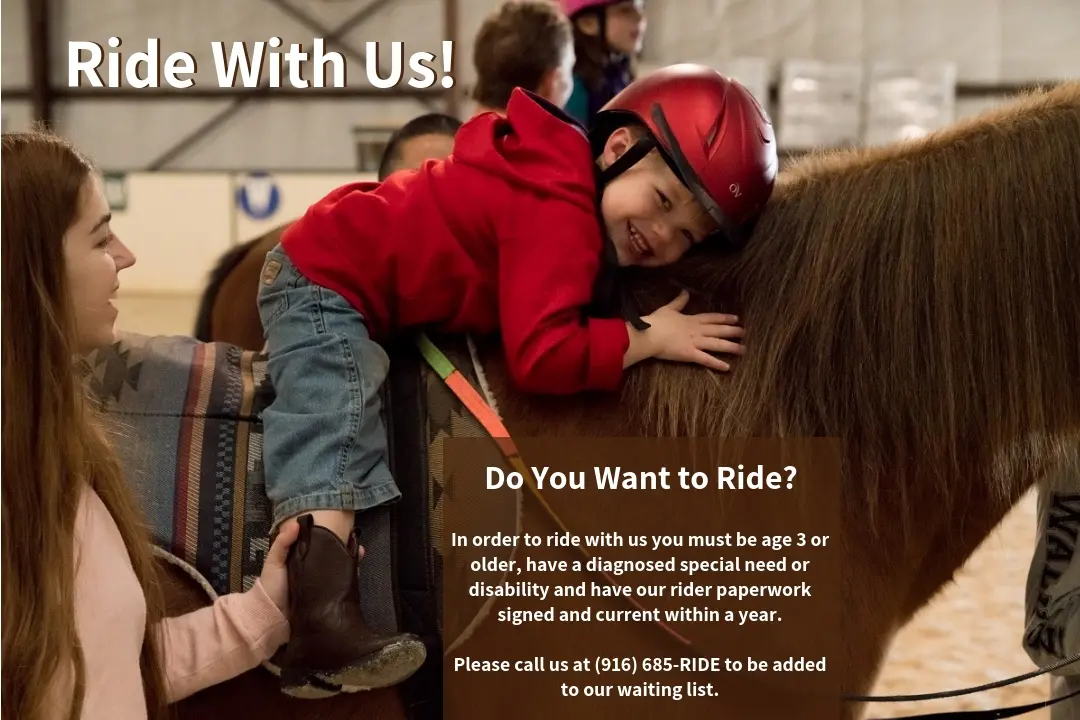 Download Our Forms for
Potential Horseback Riders
Riders and Potential Riders: Download these forms!
Lesson fees depend upon the session length, and payment for your full session is required one week in advance. Sessions can run from 6 weeks to 10 weeks in length. A typical session of 8 lessons will cost $320 ($40 per lesson).
A $25 Assessment Fee is required for every NEW rider, as well as for any current or prior rider who needs a new assessment. Our guidelines mandate that students must be re-assessed after an absence of one year, after a medical/physical change, or at our staff's discretion.
We accept personal checks made out to Project R.I.D.E. Inc., credit cards online, or cash payment in our office between 8:00 and 5:00 Monday-Friday or at your regularly scheduled lesson time.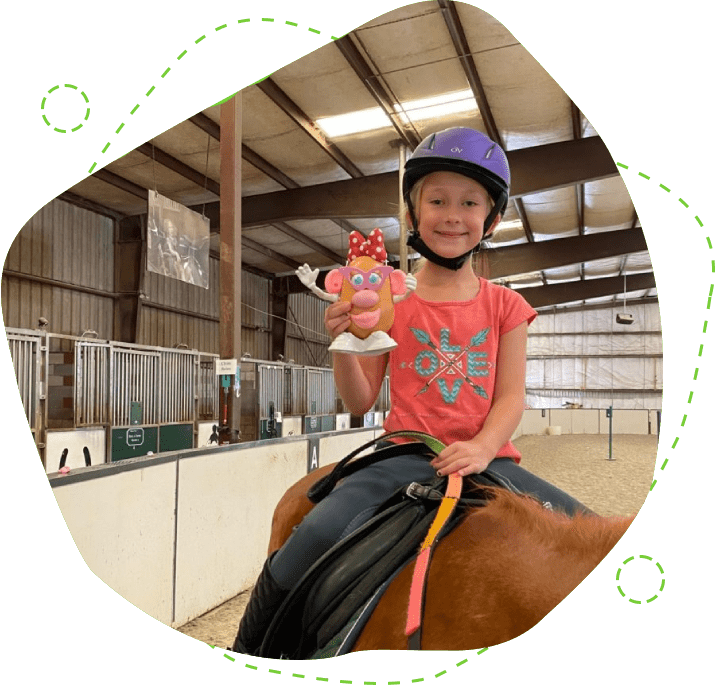 Project R.I.D.E. currently serves over 600 students with disabilities from a 10-county area in the Sacramento Region. Our youngest students are 3, and our oldest is in their 90s. All of our students have a medically diagnosed physical or intellectual special need or disability.
ADD/ADHD
Angelman's Syndrome
Anxiety Disorder
Arthrogryposis
Autism Spectrum Disorders
Cerebral Palsy
Craniometaphyseal Dysplasia
Cru' de Chat Syndrome
Developmental Delays
Down's Syndrome
Encephalopathy
Fetal Alcohol Syndrome
Fragile X Syndrome
Global Delay
Hearing Impairment
Intellectual Disability
Leigh's Syndrome
Miller-Dieker Syndrome
Moebius Syndrome
Muscular Dystrophy
PDD (Pervasive Developmental Delays)
Rett Syndrome
Seizure Disorders (case by case)
Shaken Baby Syndrome
Soto Syndrome
Spina Bifida
Spinal Cord Injury
Stroke Victims
Trisomy 13, 18 and 21
Velo-Cardio Facial Syndrome
Visual Impairment
Williams Syndrome
Wolf-Hirshorn Syndrome
Project R.I.D.E. reserves the right to determine student eligibility in all cases. Please contact us with any questions.
Discover the Dressage RDA
Horseback Riding Simulator
Our fully interactive simulated horse, "Buster Brady," moves and responds much like a living horse. Often, our riders request to ride Buster Brady instead of one of our live therapy horses. Buster Brady has 6 different gaits to experience, and provides a way to focus on skills and balance by viewing immediate visual feedback on seat and riding positions. It is used worldwide by professionals and amateur riders as an essential aid to training. Because our simulator is in a climate-controlled environment, it can be enjoyed all year long by any of our riders.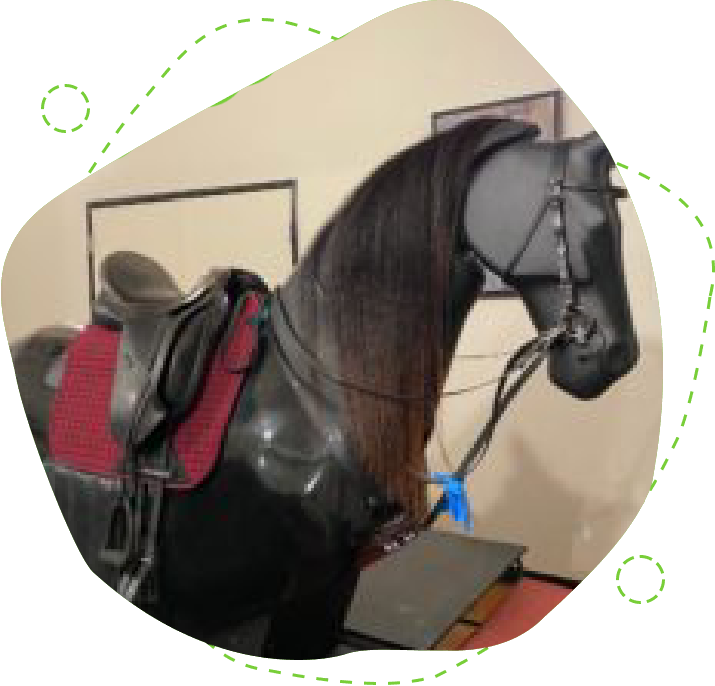 Benefits of the RDA simulator
-Allows riders to gain confidence in a safe environment
-Has a lateral therapeutic action that is found in all gaits, to improve muscle tone and strength
-Allows instructors to remain in full control
-The speed of the simulator is controlled either by the rider, using the leg sensors, or by the instructor
-Assessments
-Beginner to competitive riders
-Strength Building/Exercise
-Nervous/Intimidated Riders
-Skill building
-Experienced riders rehabilitating from injury
The Equicizer is an incredibly valuable therapeutic riding tool first developed in 1982 by jockey Frank Lovato Jr. who was injured in a racing accident, for his own rehabilitation. The wooden practice horse he later named the Equicizer, amazingly helped him regain his strength, flexibility, and fitness. This idea was so well received by other jockeys that it inspired Frank to devote himself entirely to the development of the Equicizer and forming the Wooden Horse Corporation.
Originally designed for jockeys to aid in the practice and development of their specialized skills, it didn't take long to realize the potential the Equicizer and its little brother, the Equipony, had in benefiting other riding disciplines. It is used in therapeutic riding settings as well as traditional equitation and offers a variety of benefits that can replace or complement mounted lessons.
At Project R.I.D.E., we have discovered that our custom-made Equicizer, which the students at Jessie Baker School named "Stella" after their original school secretary, is a wonderful way to introduce new or fearful students to our therapeutic riding program, and can even help develop advanced skills in independent riders. The motion of the Equicizer is controlled solely by the rider, which promotes core muscle and large muscle strength.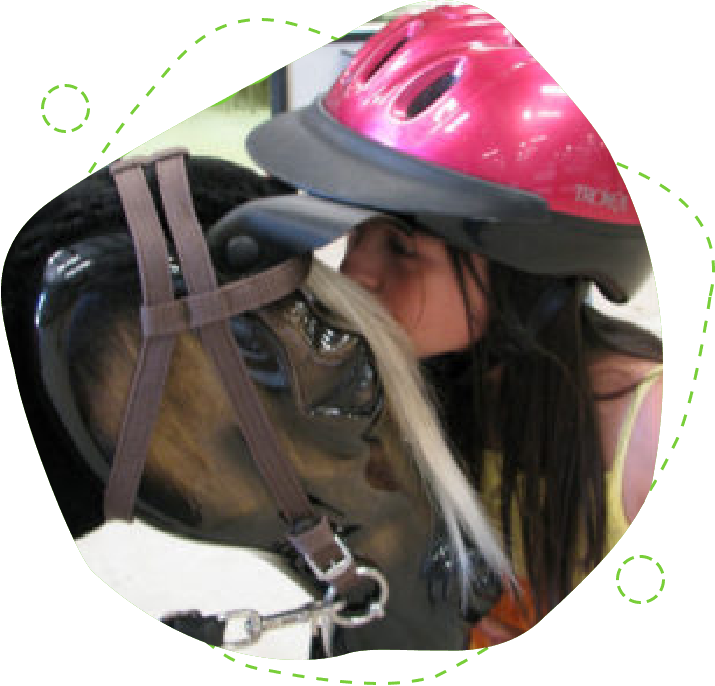 "Best-Behaved Horse in the Barn!"
Stella is beloved by our students because she is beautiful, approachable, smaller than an actual horse, easy to mount and dismount, and FUN to ride. Students who are nervous or fearful of actual horses can get used to the idea by riding Stella.
Therapeutic and Educational
Many therapeutic recreational horseback riding programs are now incorporating simulated lessons into their programs. At Project R.I.D.E., our simulator Buster Brady is 1 of 8 state-of-the-art training tools in the United States. It is used with new students, fragile students we cannot place into mounted lessons, students who exceed the weight limit of our horses, advanced riding students working on specific riding techniques like a posting trot, and sometimes the staff even rides Buster Brady on their lunch break, for a great core workout that's a lot of fun!
If you'd like more information on Stella or Buster Brady, please contact us.